This year, NYFW has been a study in contrasts. From dark, gothic vibes to playful, feminine prints, each design house kept us surprised and charmed with their fresh perspectives and thoughtful presentations. Even though spring is on the way, we're now lusting after lots of fur, sexy abstract prints and all black everything.
Houghton
We started NYFW with an intimate presentation and meet-and-greet at the Houghton showroom with the designer, Katharine Polk. This season at Houghton it was all about dark romance with full-on lace, corset detailing, maxi dresses and slouchy evening separates. Standouts include a Mick Jagger-inspired sequin suit and a black midi length dress with shoulder cut-outs and exaggerated bell sleeves that Stevie Nicks would definitely die for.
Jill Haber
This handbag designer is a Precious 7 favorite and her cocktail party presentation at her husband's newly opened lounge in the Meatpacking District did not disappoint. "The Enchanted Forest" was a magical, candle-lit, wooded retreat in the middle of the city with ivy and white flowers filling the room. The bags were presented on tree trunks nestled in moss— the whole thing was such a fun escape right in the middle of it all!
Ev Bessar
We had the pleasure of attending the Ev Bessar show at Gotham Hall on our second day at fashion week; Ev Bessar is a unisex clothing line that gets a specific theme attached to it each season. "Firebird" was it for F/W 2016; a self-proclaimed "testament to hope in an isolated world of sorrow and despair". It was, in fact, a show of juxtapositions; light and dark, casual and dressy, knit and fur, masculine and feminine. We were especially digging the glam white fur thrown over a toughened up all-black ensemble and the incredible chunky knits that were both cozy and cool.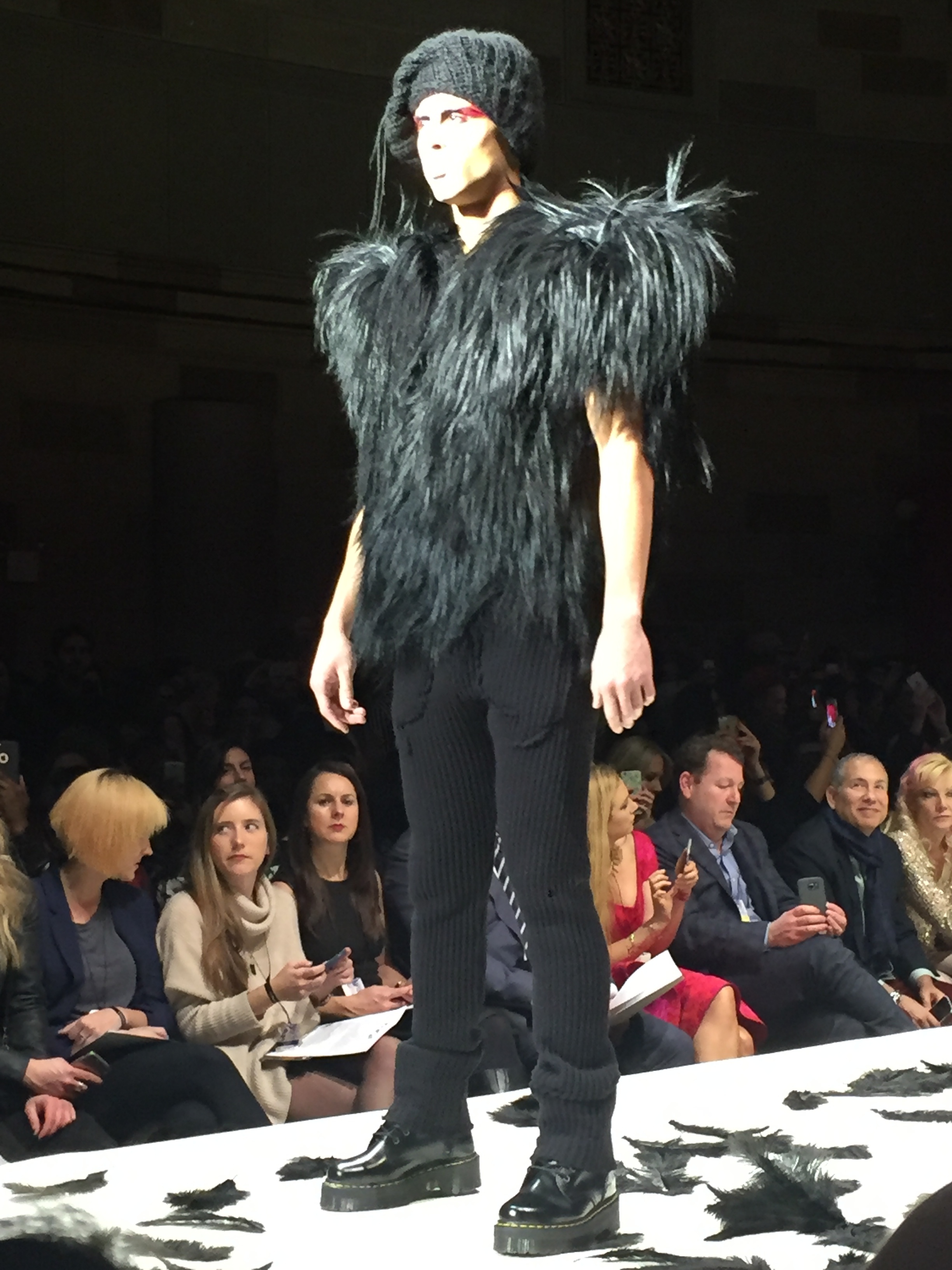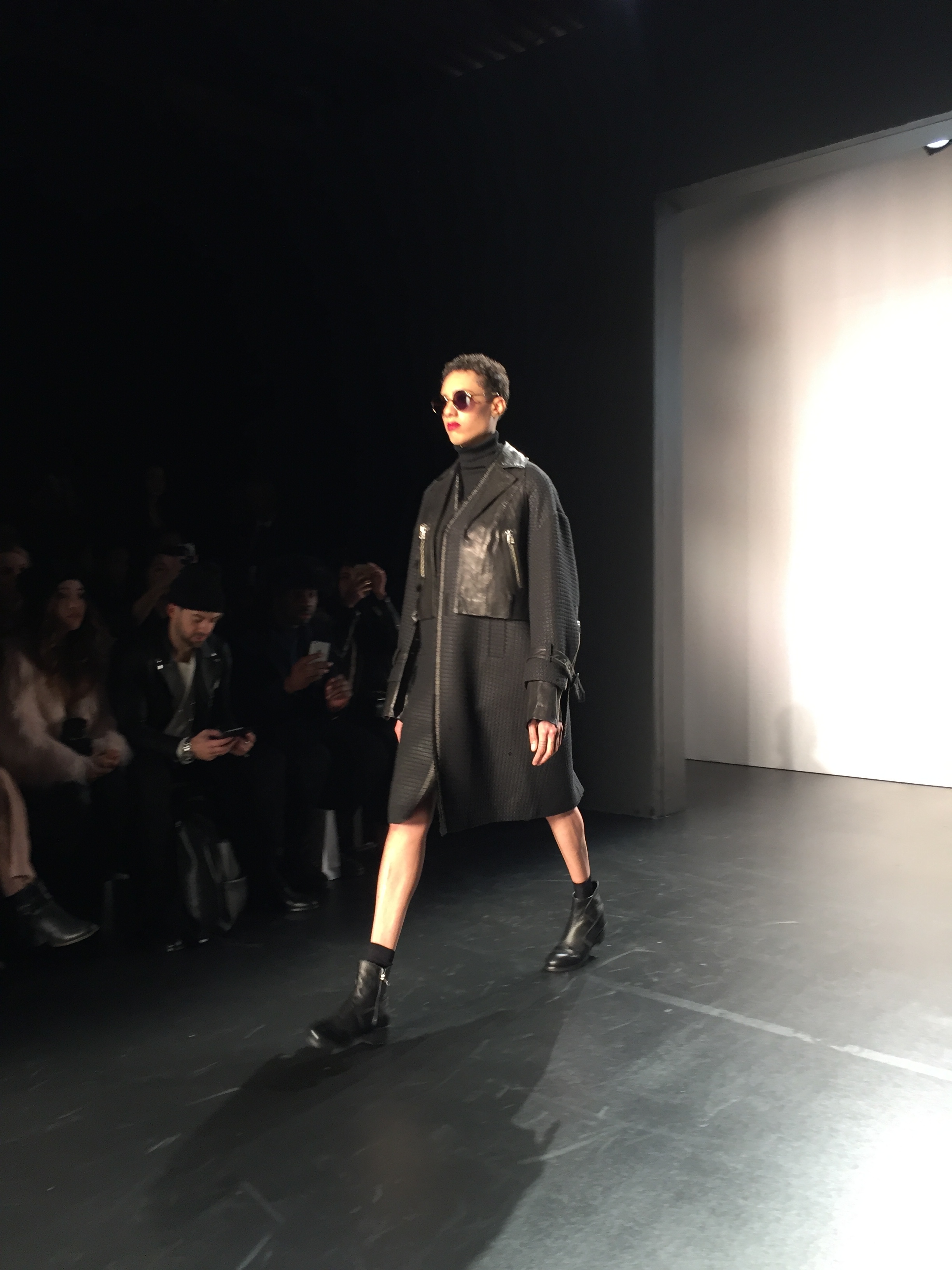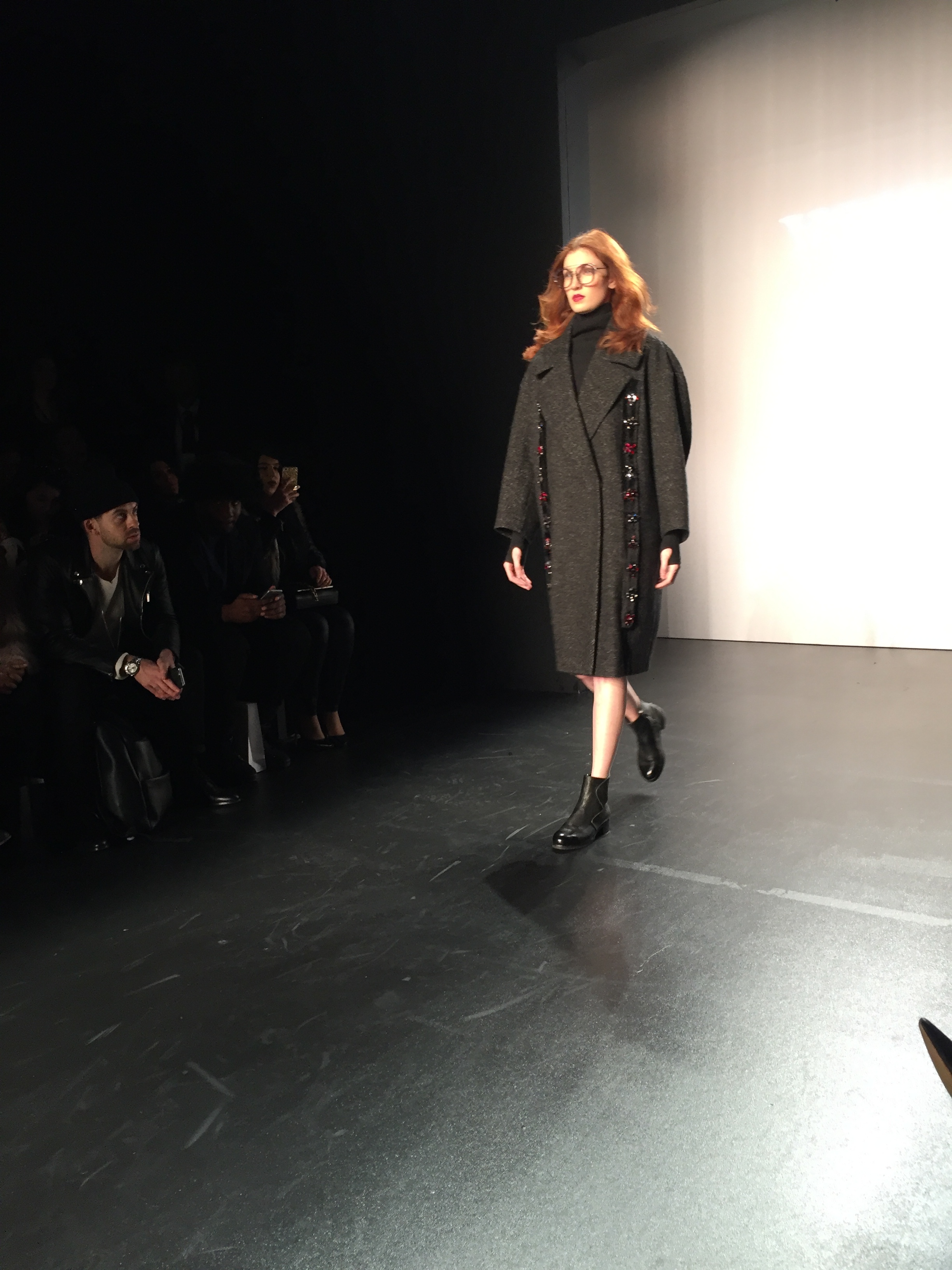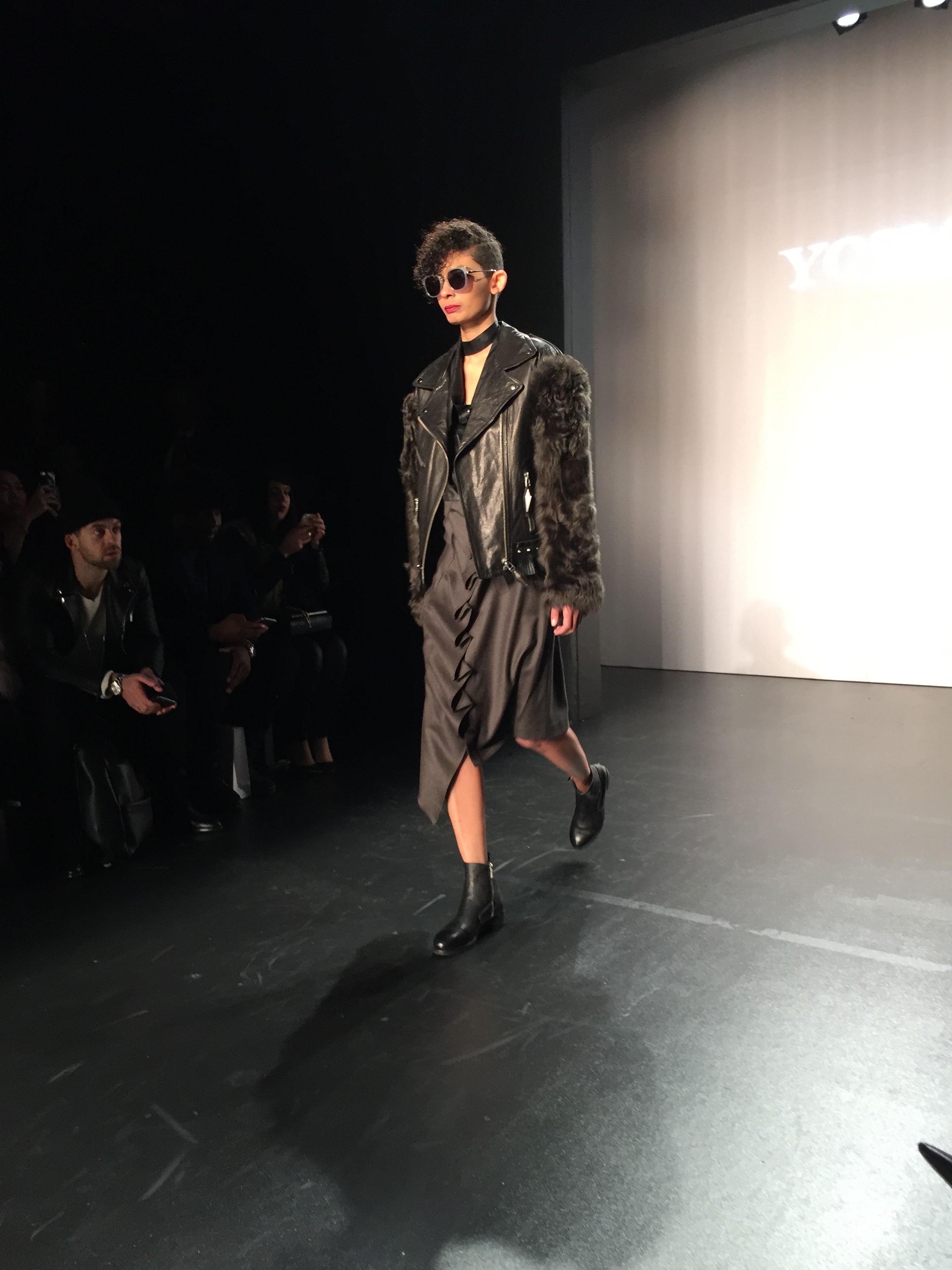 Concept Korea
We started our third day at the Dock, Skylight at Moynihan Station were Concept Korea was presenting two emerging Korean designers, Yohanix and Jarret. The Jarret show was styled by our dear friend Gregory Wein whose ability to make clothes come alive with a completely effortless edge is unparalleled.
Just as there was a definite sense of darkness and edge to many of the collection we've seen, there was an innate sense of humor and playfulness to many others as well. At Damsel, there was an entire collection based around plastic surgery. Shirts had what looked to be lines for breast augmentation drawn on the front by a doctor and dresses had tummy tuck markings hanging off the seams. The end result was a surprisingly wearable and oddly empowering collection that had both a real point of view and cohesive design aesthetic.
Our Editor-in-Chief's favorite piece from Damsel has to be the "pussy pouch". She's been carrying it non-stop all week and is obsessed with the supple leather material and cheeky subject. We think fashion is supposed to be fun and Damsel totally gets that vibe.
Katya Leonovic
Katya Leonovic is known for incorporating art into both her designs and her presentations and this year, she went with a cosmic, futuristic vibe with swirling, planetary patterns and lots of dark colors. There was a killer iridescent leather jacket and some seriously cool printed leggings.
Interestingly, while her womenswear designs were all set on mannequins, male models wore the three menswear looks in the same space. The menswear pieces incorporating that swirling pattern play in a much more subdued manner; simple black textured separates reigned supreme.
Speaking of supreme, Leonovic's show, along with the Damsel presentation and the Ev Bessar show were all put on by Supreme Publicity and Precious 7 friend James Murray. Murray and his team are incredibly skilled at immediately understanding a brand's DNA and contextualizing that into a show or presentation with a specific point of view and distinct vision.
Anna K
When we head to MILK Studios, we know we're in for a good show (especially when we're sitting front row!). Anna K is an emerging Ukrainian designer with an exuberant, whimsical vibe that we found so refreshing! We LOVE the shoes; a mix of pointy toe flats and chic sneakers, all in bright, primary colors. The mix of prints was fun but not overdone and the space and cherub motifs were feminine without being cutesy.