Rain or Shine, Art Basel Miami is the World's Hottest Art Fair Ticket
There's no more festive way to kick off the holiday season than by spending the first week of December at Miami's glitzy, glam and totally over-the-top Art Basel (and all its many off-shoots). You just can't not be in the spirit when you're partying poolside with P. Diddy at the Delano or exploring Katie Stout's teenage-dream Bedroom Curio at Design/Miami.
The fair, now it its 14th season, is one of the most hotly anticipated and beloved art fairs all year (and trust us, there are a lot of art fairs every year!). It attracts an international roster of prestigious art galleries from North America, Europe, Africa, Asia and Latin America to showcase both their established and up-and-coming artists; with over 200 booths in the main exhibition hall alone. The main exhibition hall - that is, the official stomping grounds - is housed the Miami Beach Convention Center while performances and outdoor art can be found at Collins Park and Soundscape Park.
There's also an amorphous, ever-expanding collection of satellite galleries, performances, mural projects, films, events and parties (oh, so many, many parties) to explore and attend. The week's vibe - and accompanying art work - is fun, free and totally Miami. Think neon, glitter, mirrors, metallics and enough pop culture references to make even the most tuned-in visitor feel out of the loop.
Day 1
Thursday December 3rd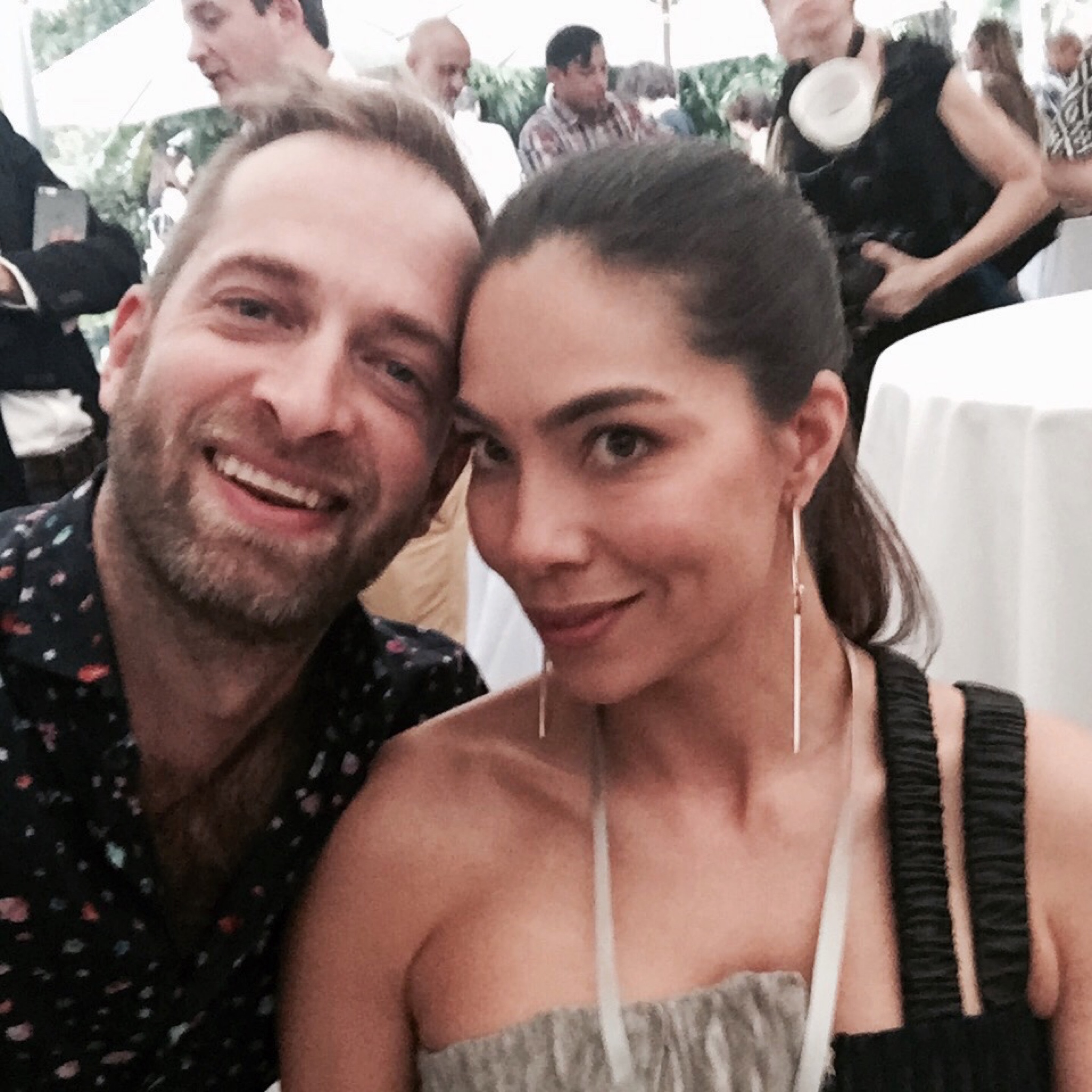 Once again, EIC Anna Maria Sandegren traveled chicly with her collection of Hartmann's 7R series in rose gold; inside held an art party-ready capsule wardrobe full of her favorite designers. Diabolikill's Laela earrings, pieces from her own line, Avril7 Jewelry, David Galant bags and tunics by Ukraine designer Ornament as well as stunning ensembles from online retailer The Odivo, (including a top by Anna October, and two stunning dresses from Karavay and The Flow, all available at The Odivo.)
As soon as we put our bags in our rooms, we headed back out to Bagatelle to check out Italian shoe brand Marskinryyppy's pop-up shop + lunch event. There, we got the chance to check out the brand's colorful 2016 collection and chat with designer Nicole Brundage. It was a fun event with lots of mingling and shopping- the perfect vibe to begin the weekend's festivities.
After the shoe-shopping fueled lunch, we went to the Convention Center to see the final judging of the BMW Art Journey Contest. Three artists were chosen out of the "Positions" gallery at Art Basel to present their dream inspiration itineraries to a panel of judges made up of museum directors and curators. The winner receiving the chance to fulfill their dream journey itinerary with the help of BMW.
You can't come to South Beach and not go to at least one club while you're visiting so we ended our first night at Miami's newest spot: Rockwell. It's a luxe, sexy club from the minds of nightclub impresario Chris Paciello and Mio Danilovic; opening night was only a few days prior to Art Basel's first day, when the likes of Leonardo DiCaprio, Michael Bay, Lupe Fiasco, Dwayne Wade and Lenny Kravitz were seen partying at the club into the early morning hours.
Day 2
Friday December 4th
Give Art with Visionaire 65 Magazine.
Visioniare is a collective of storytellers who conceptualize, curate and produce art installations, shows, films, publications, merchandise, and events. The goal is to communicate fresh, modern perspectives and ideas through these channels by their team of artists, models, actors, musicians, writers, filmmakers, photographers, art directors, galleries, collectors and other industry creatives.
For Art Basel, the group set up at the Faena Hotel at 34th street to launch their latest project, Visionaire #65 FREE. We stopped by to pick up our own copy of the complimentary poster-sized issue of their latest magazine. The limited edition illustrations featured in the mag come from Visionaire artists like Marco Brambilla, Glenn Brown, Marilyn Minter and David Salle.
Day 3
Saturday December 5th
On Saturday, we headed over to the charming Little Haiti neighborhood for the Wynwood Art Group's month-long exhibit, Art at 59th. Art at 59th is a project meant to highlight recent work of both emerging and established artists and helps provide a means for genuine dialogue between artist and collector, critic, curator and visitor.
Our Editor-in-Chief's longtime friend and Precious 7 collaborator, Maria Galli, is one of the twelve artists represented in Art at 59th. After leaving her hometown of Buenos Aries upon graduating for New York, Galli began working in production and photography in both the corporate and fashion worlds. She now lives in Miami, where she runs her own production and photography studio; Galli's work is modern, clean, edgy and cool.
She knows how to create an atmosphere with a single shot, always highlight a person or places natural beauty in a completely original way.
While we were gallery hopping in Wynwood, we had to stop by Sandegren's favorite Miami eatery, Made in Italy Gourmet, for some antipasto and a glass of wine to refuel before continuing on our art adventure.
Next, we went to check out yet another sister site of the fair: CONTEXT Miami. CONTEXT is an assembly of 95 galleries whose aim is to highlight work from mid-career to cutting edge artists; helping to bridge the gap between lesser-known artists and more established curators and collectors.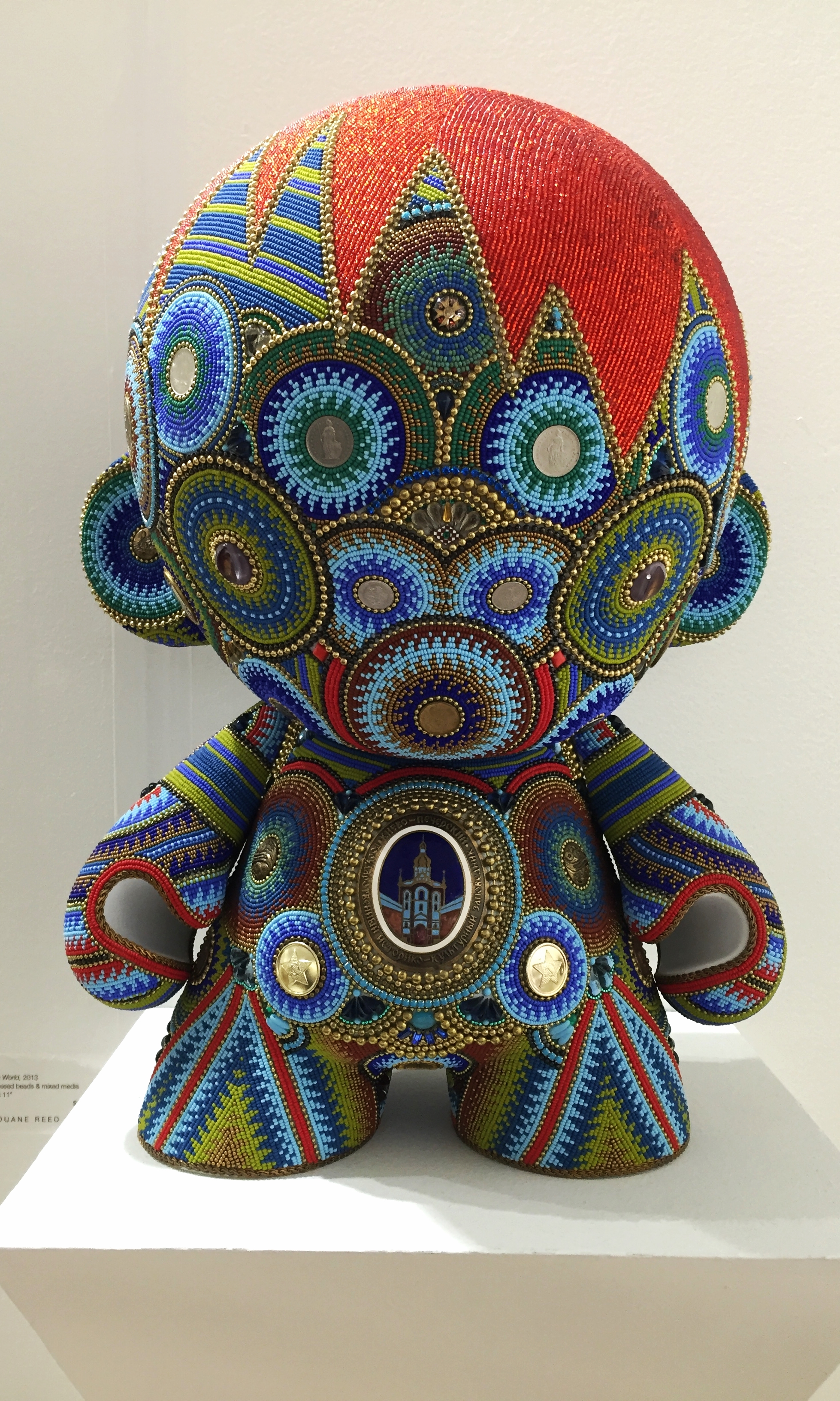 Later that night - our last night in Miami!
- we attended the VIP cocktail party at a private Miami home hosted by Victoria and Hans Mautner and Bertrand Scholler. The fete celebrated the 55Bellechasse Gallery exhibit at the fair; their Voices No. 3 exhibit featured art from Niloufar Banisadr, Frederic Hego, Pascal Vochelet, Jon Davis, David Ramirez-Gomez and Christiaan Conradie. It was a lovely evening full of sparkling drinks and smiles and was the perfect way to cap off our Art Basel Miami experience.