September fashion week is a funny thing: it's hovering in the mid-90s, with the official start to autumn a mere week away and we're dashing around New York City looking at clothes for next spring before a single leaf has turned orange. It's confusing, for sure, but also incredibly inspiring time, full of innovative ideas to digest and new trends to obsess over. I wanted to share some highlights of my week so far and so you can get an idea of what you'll no doubt be coveting come spring.
Jill Stuart
Jill Stuart seemed to be inspired by a 90s era ballerina for her Spring 2017 collection. The entirety of the show was floaty chiffons, slinky floral slip dresses, leggings (!), arm warmers and lots of jersey separates in pretty pastels It felt young, fresh and light— just how spring should be! — but the genius layering gave me lots of ideas for the upcoming colder weather too.
Carmen Marc Valvo
It was all about effortless cool at the Carmen Marc Valvo show. The designer paired sleek sneakers with couture level ball gowns and the mix of high and low was an absolute dream. The big, untamed hair, bold color and shiny metallics just added to the perfectly undone glamour of the collection. The Carmen Marc Valvo girl is ready for a romp on the beach, a black tie wedding— or maybe both, all on the same night.
Feathers, leathers and lace ruled the Irina Shabayeva runway for Spring 2017. I was drawn to the simple-yet-exaggerated silhouettes, whether it was the oversize feathered sleeves or a sculptural lace skirt. The designs are elegant, classic and refined with a major dose of drama— perfect for a New York summer night. Shabeyva invited jewelry designer Lauren Chrisholm to punctuate the clothes with her angular, pearl-laden pieces. I wore a big star pendant adorned with white gold diamonds and pearls to the show which made for a perfect statement piece for a slicked back bun.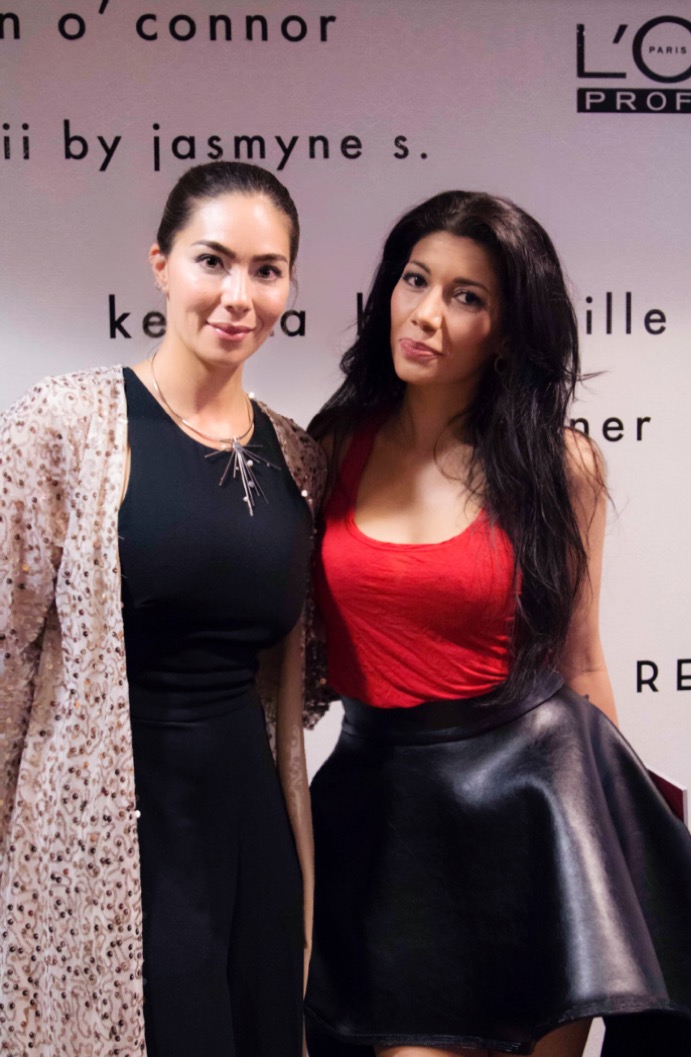 Bryon Lars
It was all shade and sizes @ the Bryon Lars show. Models size 0-24, from all walks of life made their way down the runway. A true celebration to WOMEN! So thankful I got to witness such a game changer in fashion, with such a strong message. A big thank you to Bryon Lars, who truly honors all women and who really understands the meaning of " we are all beautiful in our own way..."- Anna Maria Sandegren